PD Core Warm Up | Twist and throw
Several of my class participants have been falling lately. I know from speaking with them, and with the therapists I engage with regularly, that strengthening and stabilizing your core muscles can help you maintain your balance, keeping you safer as you stand and walk. In class, we have started adding exercises designed to help, and I want to share one with you here. 
Right click the printer friendly 1 min Reminder Warm Up below to print (based on the video above).  Doing this for 1 min each morning can help you STABILIZE YOUR CORE and SUPPORT YOUR LOUD VOICE. 
Replace it with the exercise I give you next time to keep it fresh.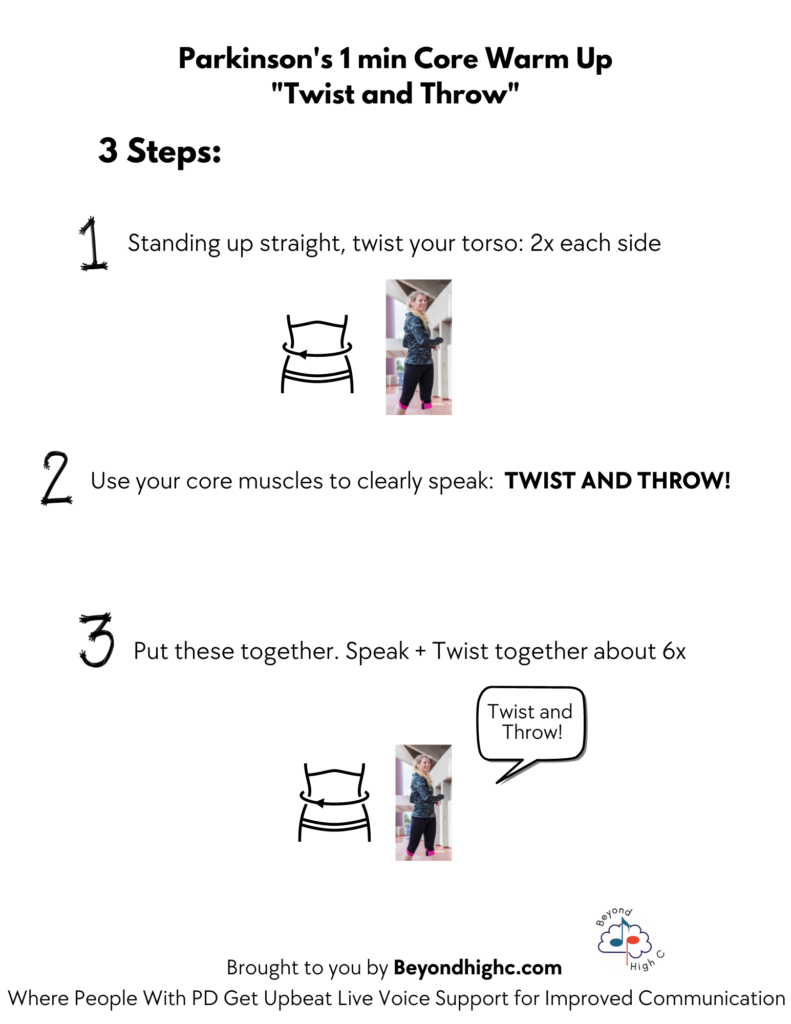 Thank you for visiting Beyond High C! Have a look around...
We have a fun, fresh, low cost program of live online
sessions to improve communication + cognition
for people with Aphasia, Parkinson's, Stroke + Brain Injury
We'd Love for You to Be Our Guest!