Below is a printer friendly copy of the sentence we practice in the video above.  Practice and use it when someone talks over you. You can do this!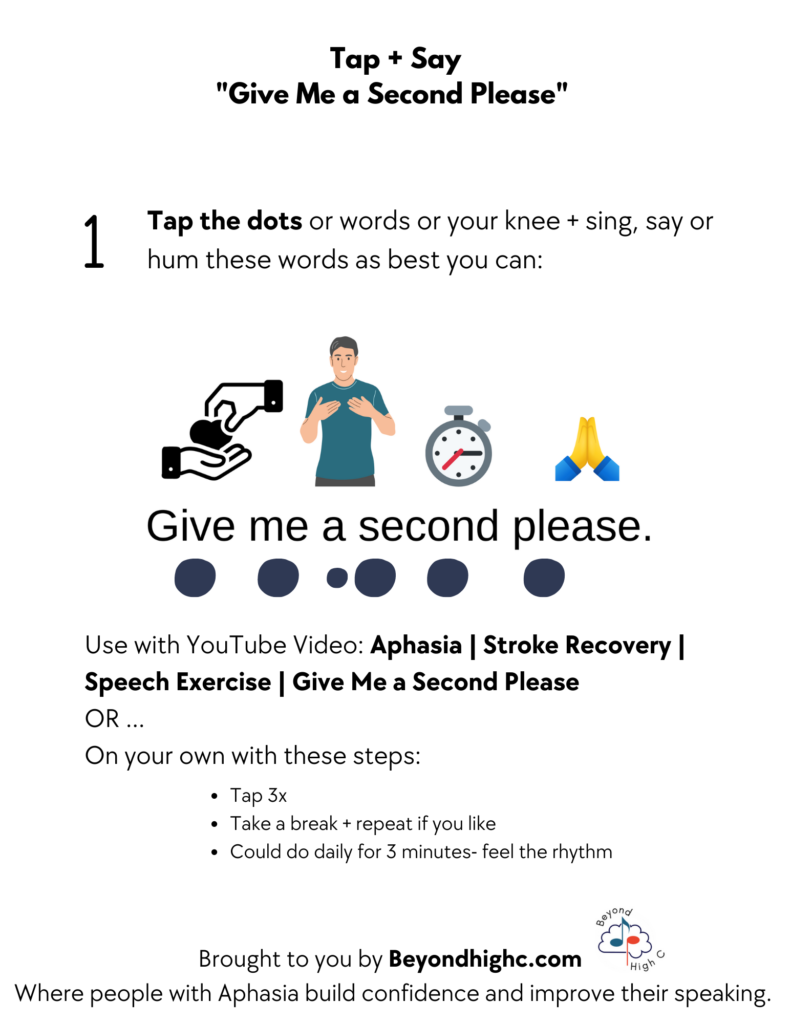 Thank you for visiting Beyond High C! Have a look around...
We have a fun, fresh, low cost program of live online
sessions to improve communication + cognition
for people with Aphasia, Parkinson's, Stroke + Brain Injury
We'd Love for You to Be Our Guest!